Year: 1968
Rating: 18
Director: Bob Levis
Label: Wild Eye Releasing
Made in 1968, Bob Levis' insane, drug-fueled, sexploitation improv comedy was considered lost and never released on VHS when it should have been, only becoming available to the public with Wild Eye's 2010 DVD release. Now, we have given Gold the VHS release it always deserved, and have fashioned the design after one of the oddest labels' to ever
fill the shelves, Best Film & Video. And we have recreated their box style down to the
very last star. All Wild Eye limited edition VHS come in new, black clamshell cases and
are numbered.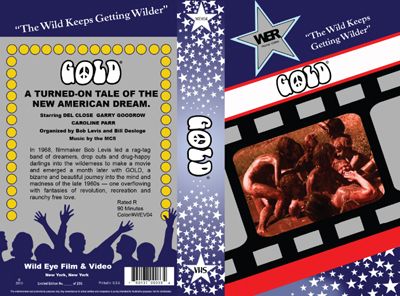 Format: VHS
Region/TV Standard: NTSC
Language: English
Case Type: Large clamshell
Extra Features:: Coming Soon